A Short-Term Furnished Rental
In A Place You Can Call Home
Availability / Property Search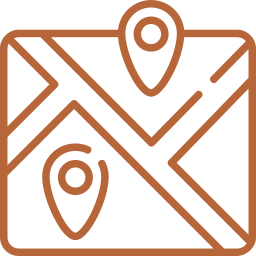 We make it our business to know the communities that we serve.  We know the neighborhoods, school systems and amenities of our homes because that is where we live. We utilize this knowledge to (1) help individuals and families settle quickly into one of our fully furnished homes and (2) add value to those who have chosen to partner with us and entrust us with the management of their homes.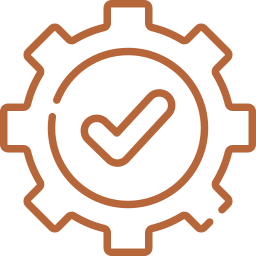 We take pride in the homes we offer our guests at A Real Home Away. Our homes are attractive and comfortably furnished, clean, spacious and offer a fenced backyard and enclosed garage. We are family-owned and most of our properties are ones we personally own, furnish, and maintain. The partner homes we welcome into our portfolio are carefully selected and are also maintained with the utmost care.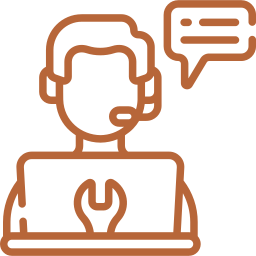 When a need arises, you can count on speaking with a person at A Real Home Away who cares about your individual situation. Each of our customers is unique with different needs. We offer you the flexibility and personal service we would hope to receive if we were in your place. Our goal is that each person who reaches out to us has a positive experience with A Real Home Away.
For over a decade we have been providing corporate housing to families and individuals that are relocating to Oklahoma, awaiting restoration following a fire or other disaster, awaiting the construction of their home, looking for a new home, visiting or caring for family members or vacationing. If you are looking for a short-term rental home, please know that we have a wonderful portfolio of homes, but if we don't have a home available in our own inventory, we will make every attempt to expand our inventory or leverage our network or partner homes to find the right fit for you.
While we are selective about the properties that join our portfolio, we are looking to expand the homes we offer to our clients. If you have a high-quality short-term furnished rentals and would like to discuss the potential of a lucrative partnership with us, please let us know.
See What Others Are Saying
Laura Trammell Dawson
2022-10-10
Highly recommend A Real Home Away!!! An expected short couple month stay ended up being a 9 month stay while my home was being built. The entire team of A Real Home Away was so easy to work with and everyone I met was most helpful and pleasant. If I needed anything or had a question about something , I was taken care of immediately. They do business the right way. Thanks A Real Home Away!
An excellent service to find a short term rental home away from home. Personalized service, and local knowledge make a huge difference! Not at all like other "self serve" services. We stayed almost a full month. We were coming from St. Louis to Edmond, OK so I could have hip replacement surgery, I told Malisa where I was going to have surgery and what we needed in a property and when, and she sent me several properties to choose from the same day. All no more than 10 minutes from the hospital and surgeon's office. And centrally located to every shopping and personal service we would need! (Pharmacy, Grocery, restaurants, cleaners, etc.) This is where her knowledge of the area really paid off! The home we chose was perfect for surgery recovery, but if I were staying for a vacation or business, it would have been ideal for that as well. Room for visitors and an impromptu surprise meeting as well. Very clean and bright, pleasant living areas, all on one level and bonus, full kitchen, nice yard, main floor laundry!! All to ourselves. A true "home away". And the service they use to arrange payment, call for repairs and service, etc., could not have been easier to setup and use. They also gave us a renters manual to load on our phones and device as well, easy to look up info like how to get in after hours, trash pickup, garage codes, and appliance info. It all came together to make what could have been a bad experience a very good experience! A Real Home Away, was just that! Thank You Malisa and the A Real Home Away team!
Blythe Donovan
2022-08-22
A Real Home Away was a wonderful option for us while the builders were finishing our home! Malisa was always kind and responsive, and the house was clean, comfortably furnished and had everything we needed!
Good people. Always responsive and professional. very easy to work with
Malachi Millben
2022-07-19
I definitely recommend A Real Home Away to anyone that is looking for a clean and comfortable lease home! The home is fully furnished which is great! Malisa and Ron took such great care of my family and I throughout our lease. They were transparent, honest, kind, caring, hospitable, addressed issues quickly, and very understanding and efficient in every way! My family and I are so thankful for our time in our lease home. Thank you A Real Home Away!!
We had a great experience living in one of their properties. We lived there for three years and have no complaints. Everytime we had an issue, we reported it and it was fixed within 48 hours! They took great care of us and I recommend living in their properties! The management is very friendly and helpful!
The owner and property manager were great to work with! They were accommodating and if ever we needed something repaired, they took care of it right away. The house was comfortable, has a huge master bedroom/closet, and a nice size backyard. The neighborhood is safe/gated and we enjoyed walking to the lake. We had easy access to Hwy. 74/Portland and I loved that it only took 10 minutes to get to Quail Springs Mall, the surrounding stores, and restaurants. Highly recommend!
RSN Properties LLC
2022-01-21
We have 2 properties with A Real Home Away. The service we have received has been very good. From showing our properties, to handling repair issues, to keeping our properties rented, we have been informed along the way. We appreciate A Real Home Away listening to our concerns and working together to find a solution for any problems that may arise during the rental period. I would not hesitate to reach out to Malisa with A Real Home Away should you need a property manager for your corporate rental.
Jack the Crazy producer
2022-01-04
The house we stayed in was very clean, had a very well equipped kitchen, comfortable beds and furniture. They were very accommodating to our needs and worked easily with us. I highly recommend over Airbnb and VRBO.